Call us today!
818-758-2490
About Us - Metal Building Contractors
Four Generations...
With the four generations of construction experience in the Greater Los Angeles Area, Gonzales Construction stands ready to serve your construction needs. We make sure our clients' projects are completed not only to their standards and expectations, but to our demanding ones as well. After being successful for so long, we have built a reputation of fair dealings, competitive bidding and meeting deadlines. We not only work to keep up that reputation, but strive to make it better and be deserving of it. The bottom line is that our clients get the best possible work at the best possible price.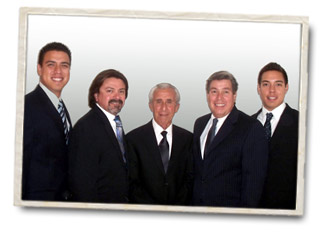 Company Mission
Our philosophy is to be a partner and team member with our clients, to fulfill their needs in order to produce the best quality product, safely, efficiently and timely, at a competitive price. This has been the philosophy since the foundation of Gonzales Construction. It is the reason why our clients are so eager to make use of our services time and time again.
Gonzales Construction Guarantee
If the client is not satisfied, neither are we. Our guarantee to you is a job well done. If you are not satisfied, we'll go out and keep working until you are. It's that simple.
You have the right to expect realistic bids and deadlines.
We give them to you.
We adhere to your specifications.
We maintain costs within budget.
We are dedicated to keeping these commitments to every client and on every project.
Our philosophy is simple: Do it Right.
There is no job too large or too small!!!!!!!!!
Metal Building Company:
Gonzales Construction is a Metal Building Construction Company incorporated on July 3, 1986. Armand Gonzales is the President of Armand Gonzales Inc. dba Gonzales Construction.
In the early years, Gonzales Construction began with smaller projects of $100,000 and has grown to projects ranging from $5M to $28M. However, there is no job to large or too small!!!! Our knowledge has grown with the industry changes and economic development in Southern California. Gonzales Construction has developed into a strong design/build Metal Building Construction Contractor that works with architects and designers to develop new construction and design renovations. The company uses experienced licensed subcontractors to build the improvements and modifications within existing facilities.


Gonzales Construction has developed an exceptional reputation in the Metal Building Construction industry. Utilizing its experience and integrity, Gonzales Construction is known for its excellence and quality.
License Information:
Armand Gonzales Inc. dba Gonzales Construction
License Number 942795
Since 1986
Classifications B
Pre-Engineered Metal Buildings:
Approved American Buildings Company Dealer
?

Business Certifications:
SB Certified through State of California Department of General Services
SBE Certified through The Network
?