Call us today!
818-758-2490
Metal Buildings Construction Services
Metal Buildings Design Services
Gonzales Construction can assist the owner direct with the Metal Building Design, work with the Owner's Architect team, or bring in one of our design partners like JR Miller & Associates who are among the very best Architects when it comes to Metal Building Design.
For our Metal Building Construction Projects we offer our clients our value added service of providing Building Image Modeling integration for our Metal Buildings for enhanced visualization benefits and spatial conflict resolution.
Gonzales Construction has a great deal of experience as a Design Build Metal Building Contractor. As such we offer our clients the ability of having one single contractor taking their project from concept through completion.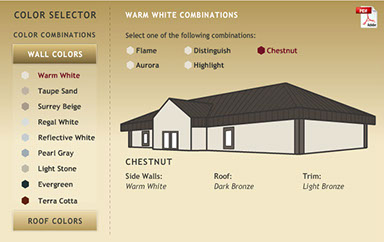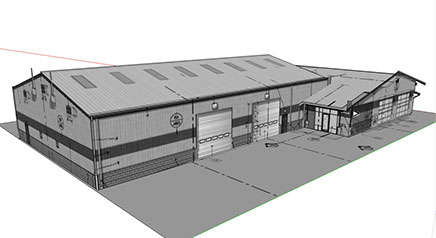 Gonzales Construction offers our clients to personally walk the Metal Building Construction Plans through the Building Departments Plan Check in order to expedite the approval process by having a representative with extensive construction experience answer any and all building and safety department questions as well as expediting and corrections that may need to take place as part of our design build complete construction services package.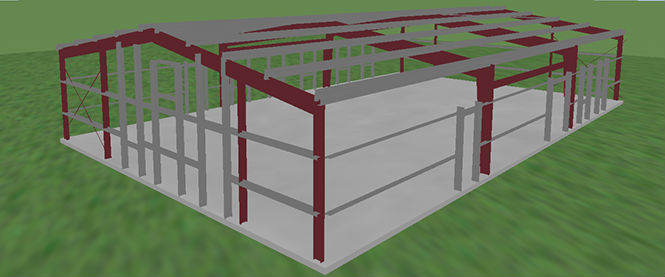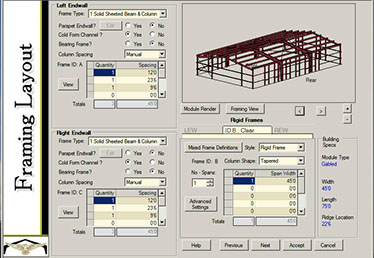 Gonzales Construction benefits from American Buildings Company's complete Metal Building Estimating Software, TALON, when estimating Metal Building Construction Costs on a project. However, given Gonzales Construction's extensive experience in all types of construction projects outside of Metal Buildings we offer our clients the opportunity to have Gonzales Construction prepare thorough and detailed breakdown of all construction costs included in our proposal when Gonzales Construction fulfills the role of general contractor for the entire Metal Building Construction Project.
This is one of the key advantages in choosing Gonzales Construction as your turn key Metal Building Contractor. The client benefits from our extensive experience in Metal Building Construction and know how when it comes to economies of scale, cost engineering avenues, and construction schedule expediting when looking to reduce our clients project costs.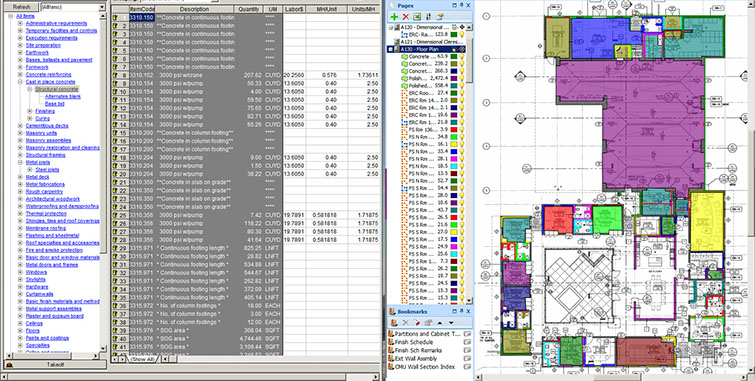 Gonzales Construction prepares, maintains, and adheres to Metal Building Construction Project Schedules for all of our clients. Our expertise in the area allows us to offer schedules utilizing the most advanced construction scheduling software systems used in the construction industry. The most commonly used software on our projects is Primavera which executes critical path methodology and factors in schedule float, procurement activities, and submittal time requirements.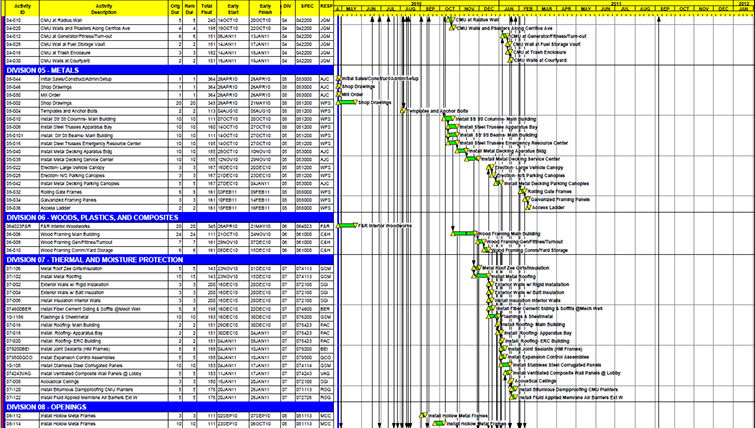 Gonzales Construction has over thirty year's experience completing construction projects. Our completed project's list includes successfully completed construction projects ranging from a few thousand dollars to well over thirty million dollars. All these projects have one thing in common, they all benefit from Gonzales Construction's ability to expedite the construction schedule and coordinate on site construction activities.
On our Metal Building Construction Contracts there is a Gonzales Construction Trailer On SIte with experienced and competent Gonzales Construction personnel to personally oversee the entire Metal Building Construction to ensure the highest level of safety and building quality for our clients.
Gonzales Construction can serve as the prime design build general contractor on a Metal Building Construction Project or we can act as a subcontractor to a larger prime contractor, as we do many times a year on Public Works Construction Projects.