Call us today!
818-758-2490
Metal Buildings Industry
The Metal Building Construction Market is going to grow at a rapid pace given its advantages over conventional construction materials in environmental sustainability, construction project costs, and project duration.
Given eighty seven percent of the steel used in a Metal Building is recycled material it is virtually unbeatable when compared to other building materials for recycled content. As municipalities continue to provide subsidies favoring construction projects that have higher and higher recycling, and "Green Building", requirements the more attractive Metal Buildings become in lieu of conventional structural steel or wood construction.
Construction costs for Pre Engineered Metal Buildings are often 20% lower than conventionally built projects. (Wright, 1984) This lower cost comes from higher labor efficiencies in factory produced Metal Building Parts and easier on-site construction assembly through sole sourcing the entire building envelope as a "Metal Building System". And a Metal Building only requires one contractor for construction versus conventional construction where you have multiple building materials put together and coordinated by multiple independent contractors.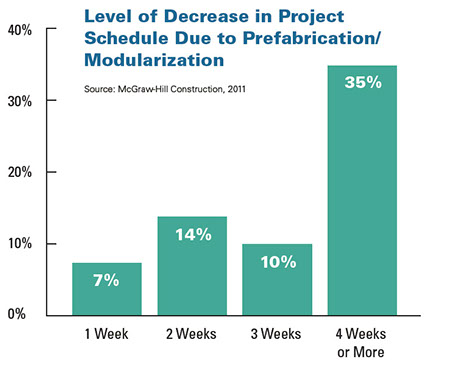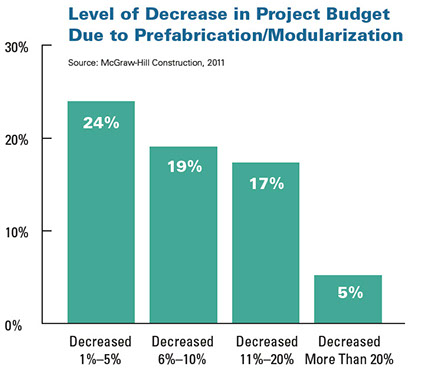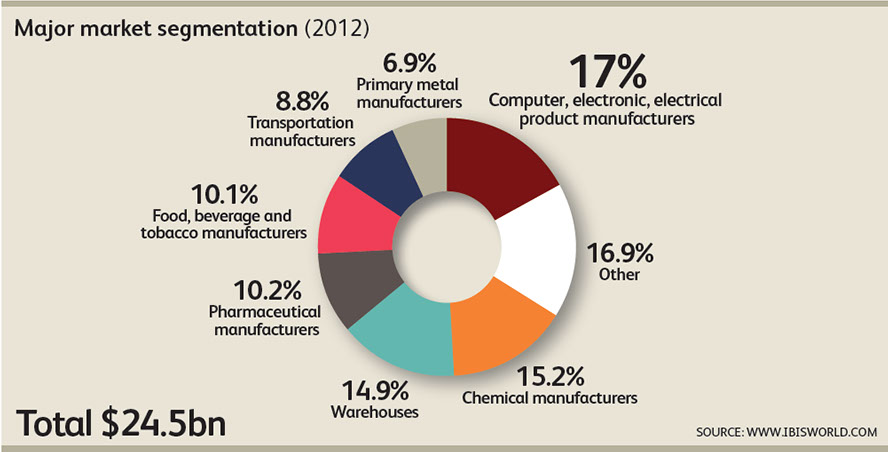 A California Metal Buildings Contractor
Since 1987 Gonzales Construction has been constructing Pre-Engineered Metal Buildings for our clients across the globe. It is our mission to provide our customers with the absolute best customer service that we are capable of in every single Metal Building we construct. It is our responsibility to ensure our clients benefit from our free, value added, service of providing as much Metal Building Construction industry information as necessary to ensure our clients feel comfortable and better prepared in choosing a partner to build their Metal Building with. A more informed customer is a more satisfied customer. Here at Gonzales Construction we aim to provide you with the Prefab Metal Building YOU want at the lowest possible price without sacrificing any of our industry best product quality.
Gonzales Construction is a design build Metal Building Contractor. This means we can provide our clients with the most complete building package that exists in the market. We have the capability to handle every single aspect of the Metal Building project for our customers from design, engineering, feasibility analysis, cost estimating, scheduling, ordering the building, handling delivery of the Metal Building, on site project supervision and project closeout. Our clients can rest assured knowing that there will be ONE team handling the project from start to finish with complete control of the process every step of the way.
Gonzales Construction is one the leading California Metal Buildings Contractors. For over thirty years our focus has been providing our clients with the best customer service and lowest prices in the industry. We understand that many of our clients are not completely familiar with all the specifics about Metal Buildings. Which is why we go out of our way to make sure you feel as comfortable as possible throughout the entire process. With Gonzales Construction you have a partner who will not only provide you a price for your building, we also perform the design, engineering, procurement and oversee the construction until the project is done right.
Pre Engineered Metal Buildings Construction Company
Our Team
As a family owned and operated business for four generations Gonzales Construction has the experience you will benefit from in knowing all the critical skills necessary for you project to be as successful and economical as possible. Our in house team is comprised of some of the best Metal Building experts in the business and we pride ourselves in providing our clients with a superior design build finished product. About Us
Our Building Manufacturer - American Buildings Company
The development of American Buildings Company over the years has been changed due to its continuous entrepreneurial drive and spirit. American's advancement from its simple beginnings to its present position as one of the industry's leading manufacturers is based on the expansion of its Builder network, which presently extends across the U.S., Canada and Caribbean. American supports its business with technical and customer service centers as well as fabrication facilities strategically located across the U.S., making it a truly nationwide manufacturer. About Our Partner
Green Buildings
American Buildings Company is owned by NUCOR Corporation, the nation's largest recycler, period. This means that in choosing Gonzales Construction to build your Metal Building with an American Metal Building your project is certified to produce as much as sixty seven percent less waste than a conventional construction building. This in turn is almost certain to qualify your project for potential LEED accreditation because of the national footprint of our building manufacturer which chances are has a production facility within 500 miles of your project site. More about Green Building
Gonzales Construction is a leading California Metal Building Construction Contractor with complete turnkey metal building project capabilities. We only do Metal Building Construction Projects which allows us to specialize in providing our clients with sole source Metal Building Construction project services.
Our Metal Building Construction Services Include:
Gonzales Construction can assist the owner direct with the Metal Building Design, work with the Owner's Architect team, or bring in one of our design partners like JR Miller & Associates who are among the very best Architects when it comes to Metal Building Design. Gonzales Construction will custom design your facility, incorporating the latest engineering knowledge in the industry today, to meet your unique requirements. Your facility will be designed and certified by registered professional engineers, and fabricated to meet your specific needs.
For our Metal Building Construction Projects we offer our clients our value added service of providing Building Image Modeling integration for our Metal Buildings for enhanced visualization benefits and spatial conflict resolution.
Gonzales Construction has a great deal of experience as a Design Building Metal Building Contractor. As such we offer our clients the ability of having one single contractor taking their project from concept through completion.
Gonzales Construction offers our clients to personally walk the Metal Building Construction Plans through the Building Departments Plan Check in order to expedite the approval process by having a representative with extensive construction experience answer any and all building and safety department questions as well as expediting and corrections that may need to take place as part of our design build complete construction services package.
Gonzales Construction benefits from American Buildings Company's complete Metal Building Estimating Software, TALON, when estimating Metal Building Construction Costs on a project. However, given Gonzales Construction's extensive experience in all types of construction projects outside of Metal Buildings we offer our clients the opportunity to have Gonzales Construction prepare thorough and detailed breakdown of all construction costs included in our proposal when Gonzales Construction fulfills the role of general contractor for the entire Metal Building Construction Project.
This is one of the key advantages in choosing Gonzales Construction as your turn key Metal Building Contractor. The client benefits from our extensive experience in Metal Building Construction and know how when it comes to economies of scale, cost engineering avenues, and construction schedule expediting when looking to reduce our clients project costs.
Gonzales Construction prepares, maintains, and adheres to Metal Building Construction Project Schedules for all of our clients. Our expertise in the area allows us to offer schedules utilizing the most advanced construction scheduling software systems used in the construction industry. The most commonly used software on our projects is Primavera which executes critical path methodology and factors in schedule float, procurement activities, and submittal time requirements.
Gonzales Construction has over thirty year's experience completing construction projects. Our completed project's list includes successfully completed construction projects ranging from a few thousand dollars to well over thirty million dollars. All these projects have one thing in common, they all benefit from Gonzales Construction's ability to expedite the construction schedule and coordinate on site construction activities.
On our Metal Building Construction Contracts there is a Gonzales Construction Trailer On SIte with experienced and competent Gonzales Construction personnel to personally oversee the entire Metal Building Construction to ensure the highest level of safety and building quality for our clients.
Gonzales Construction can serve as the prime design build general contractor on a Metal Building Construction Project or we can act as a subcontractor to a larger prime contractor, as we do many times a year on Public Works Construction Projects.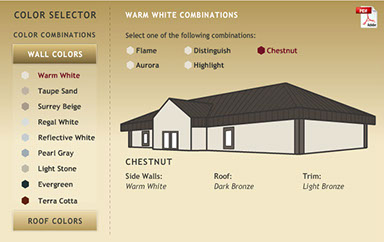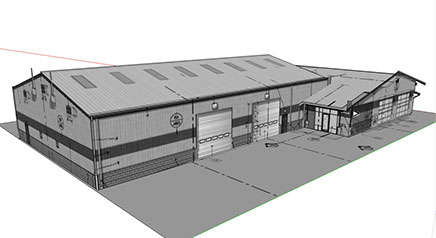 Metal Building Types
When it comes to agricultural structures almost all agricultural buildings are made from steel. Pre Engineered Metal Buildings are designed to resist elements while protecting your investment. Metal Buildings provide everything they need in all aspects of farming. Metal Buildings are economical and easy to erect. Metal Buildings offer the maximum in design flexibility for your unique location of a metal building.
Airplane hangars are a great example of an application perfectly suited for constructing a Metal Building. Gonzales Construction has the experience in designing and building aircraft maintenance, FBO's and other aviation facilities. We can provide an economical, high-quality product to meet your needs for large clear span areas, high eave heights, mezzanine office and lounge areas, whatever you need in an Aviation Metal Building.
The multifaceted demands on today's religious buildings go far beyond open sanctuaries and roof spires. They include educational facilities, community buildings, offices, dining halls, large meeting rooms, gymnasiums—even video production studios. Also, they include architectural beauty in keeping with their role as places of worship. There's no better way to achieve the appearance, functionality and versatility goals of religious structures or complexes than with Metal Building Systems by Gonzales Construction. Gonzales Construction Metal Building Systems typically cut annual heating and cooling bills by 20 to 30 percent compared with other building types.
Gonzales Construction knows that appearance and working efficiency are central to successful Commercial Metal Buildings. The complete flexibility offered by American Metal Buildings Company's building systems for exterior appearance, together with convenient and inviting interior layouts, maximize usable space and provide a winning combination and solution for Commercial Metal Buildings needs. American Metal Buildings Company provides a versatile building solution. Their Metal Buildings can range from the basic to more sophisticated look and use of materials, while still providing quick turnaround of product and delivery.
Gonzales Construction knows that maximized bay spacing is a key component of Industrial Metal Buildings. Long bay systems provide large areas of open floor space with few interior columns. Freedom from interior obstructions allows maximum use of space and operating efficiency. This offers a clean, uncluttered space, ideal for industrial Metal Buildings applications. In addition, American Metal Buildings rigid frame design makes it possible to incorporate tilt-up, concrete, masonry, pre-cast, and metal walls into your Metal Building's design. American Metal Buildings combines long span capability and the economy of bar joists with the efficiency of tapered rigid frame members. The result is an Industrial Metal Buildings facility with wide open spaces at a price you can afford.
Gonzales Construction knows precisely how to meet all of your functional and appearance requirements at the lowest possible initial and life costs. Our experience and high quality Metal Buildings allow you to incorporate cranes and other heavy equipment as is required in many manufacturing and industrial applications. The end result is an attractive, affordable facility that serves your needs and performs year after year. Pre Engineered Metal Building Systems really tend to outshine conventional construction systems in the manufacturing segment. With the specific design flexibility and energy efficiency Metal Building Systems carry as an advantage over conventional steel construction it is hard to argue against moving forward with a Metal Building in a manufacturing application.
Office buildings usually have many goals to accomplish. Not only must they provide efficient work space, but they need to create a favorable impression of your business in the eyes of clients or customers, employees, suppliers and visitors. The assured way to achieve every one of those objectives without compromise is with a Metal Building System with Gonzales Construction. Our Metal Buildings are custom designed using the most advanced computer technology in the industry. Our factory fabricated components are easily erected, slashing on-site time and labor costs and giving your faster occupancy of your Metal Building. See our Free Quote page today for your Free Online Metal Building Price Quote.
Our goal is to provide the customized self storage solution you're looking for while minimizing the initial cost of your investment. Our advanced engineering capabilities provide design with fewer parts, and our smart, ready to construct systems provide a fast, economical way to build your next self storage project. Unlike most Metal Building Companies we can design, engineer and construct Metal Storage Buildings ranging from one to several stories and with a wide range of floor plan choices. We meet our customer's needs in constructing their Metal Buildings that maximize space efficiency and increase rental income potential.
Today's explosive growth in the tonnage of goods moved by trucks is transforming transportation terminals into major construction opportunities. There is no better or more economical way to meet the need for high-quality, state of the art transportation facilities than with a Gonzales Construction Metal Building System. Our Metal Building Systems provide full layout flexibility and clear span capabilities to meet all the functional requirements of modern facilities. This includes maintenance and repair shops, fuel islands, restaurants, showers, laundry and lounge facilities, on-premise convenience stores, mail and package service drops, ATM machines, game rooms and more. Our Metal Building Systems ensure the attractive appearance that helps draw drivers business.
Today's Metal Building Systems from Gonzales Construction can give your warehouse facility a high tech, attractive appearance, as well as meet your needs for rack storage, conveyor or other systems. Clear span spaces, long bays, mezzanines, high eave heights - any functional requirement can be met exactly. You get maximum usable storage capacity per square foot and maximum operation efficiency. Combined with any other material to meet your architectural appearance goals, Gonzales Construction shortens design, fabrication and on site erection time dramatically, for major costs savings. For warehouse and distribution facilities with appearance and performance beyond the ordinary Gonzales Construction has the proven answer.